Cut Videos
Screen Recording is quite common in our daily life. After finishing recording videos, we naturally need cut and edit them. It is not simple to be a film cutter because every short videos need a precisely measure to cut them accurately. The minimum unit of videos is frame. Video cutter often cut and preview the videos by every frame.
Advantages It Brings
We have launched several recorder tools. They have both similarities and differences. The main purpose is to record screen. Screen Recorder and Webcam Recorder supports webcam recording. Namely, you can open the camera inside your computer to record the things you can see in the camera. It is like record videos by using mobile phones. You can take a selfie and upload to social media. Maybe most of the users face puzzled questions such as editing videos accurately, more modes to record, removing duplicates, and managing all the videos. The problems they mentioned can be solved by Advanced Recorder- Screen Recorder & Webcam Recorder.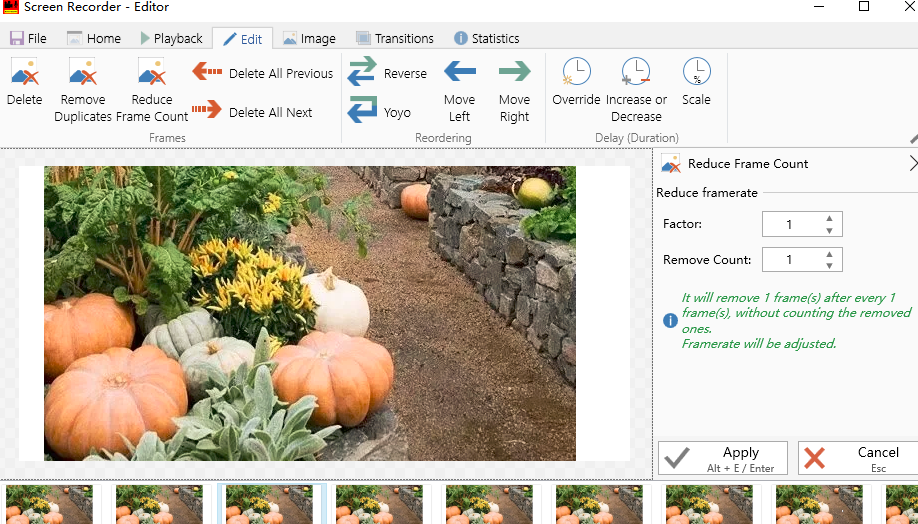 We develop this recorder mainly based on the common recorder functions. Then create the special and advanced recorder with our innovation idea. Most users never think recording is a difficult work but cutting and editing. They even need one or two more tool to help them accomplish video cutting. Vast majority of recorders don't have "Remove Duplicates" button. Beyond all question, another tool will be downloaded. However, once you have downloaded Screen Record & Webcam Recorder, it means you get most cutting and editing functions. For example, you can reduce frame count (delete frame). Selecting one frame you need to delete and apply this move then it will be deleted.
Powerful Editor
The software developers insert the most useful editor function into it. So it is like a professional photographer and cutter software. It is smarter than other editor tools. Screen Recorder & Webcam Recorder helps you identify duplicate videos frames and delete them directly. While you are editing your works, the videos are showed by one frame( one second is equal to one frame). So it provides the precise edit modes for you to manage your videos. Furthermore, users can manage their videos easily. They can delete,reduce frame count, adjust the location that videos show. Once in a while, when you don't need the previous videos, you can delete them all, vice versa.

Reordering part gives users chance to change the location and rescind move. If you have found the wrong editing content ,please select "Reverse" to return to the previous step. It is just like mend a text documentation. You can reverse and yoyo the step. It is such as to enable users who need mend works regularly.
Editing short or long videos is also up to you. Because we provide "Override, Increase or Decrease, Scale Value". Override helps you make the videos shorter. It delays the time span. You can also decrease or increase the value. This value will decrease or increase the duration (delay) of each selected frame. Last but not least, you can adjust the scale value to change the video parameter.
We believe you'll find more advantages while you are using it.