Photo Editor
Photo Editor is a simple and efficient photo editing software. Not only can you draw and add text on your photo, but you are able to save it as GIF. As we all know, more and more people love to publish their works on personal media so that people around the country can see their wonderful works. The owner of the media accounts will get millions of likes and viewers per day and they get a sense of achievement. Photo editor will help you a lot in editing photos. Some of its functions such as caption, cinema-graph, and free drawing enable you to create remarkable images.
Photo editor provides portable and time-saving processing for users
Photo editor provides portable and time-saving processing for users. Visit the Microsoft Store and search photo editor to download it.You can edit and add subtitle as well as title frame and free text for your image. This software brings you the all-round improvements of photos. You can draw freely and set border for your photos so as to make them tridimensional. All of the function icons are clearly showed on the page, succinct and clear. You don't have to take a long time to understand every function's name and learn how to use it. After the moment you downloading it, it means you are proficient in using it. Maybe most of people think it is a long process to edit an image or deal with professional design photos. But Photo Editor provide the transformative effect for photo editing users.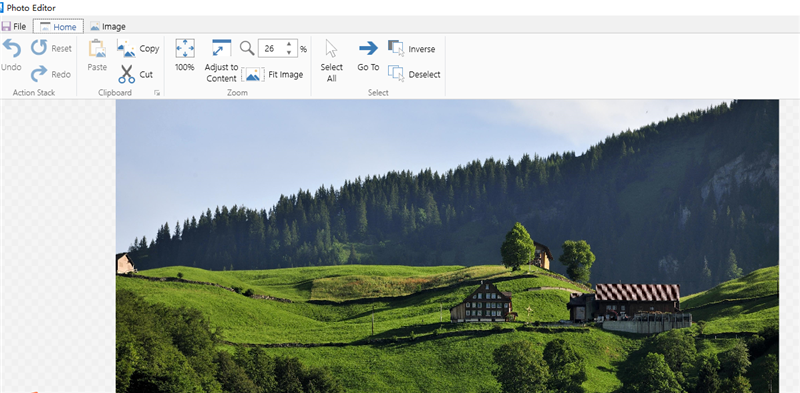 Photo editor provides expedient image editing functions
Photo editor provides expedient image editing functions such as free drawing, resize photos, crop, flip, rotate, adding watermark, etc. Select image editing page and find free drawing editing icon. You can set up the width, height, and color of the pen, which directly relate to the font-weight you draw. When resizing photos, you can choose the DPI, width, an height of the photo. At the same time, you can maintain the aspect ratio with ticking the option on the bottom. Cropping helps you cut the redundant part of the photo. You can review the size of the photo and overall of it when you are cropping it. "Flip or rotate" function is easy to understand. There are three options for you to choose-flip horizontal, flip vertical, rotate 90 degrees to the left, rotate 90 degrees to the right. Watermark will make your image become unique and special. It is easy to add watermark on Photo Editor. First of all, prepare the watermark image you want to add. Select the watermark icon and add the watermark image into your photo. Incidentally, you can set the opacity, proportion, and the location that will show on the photo.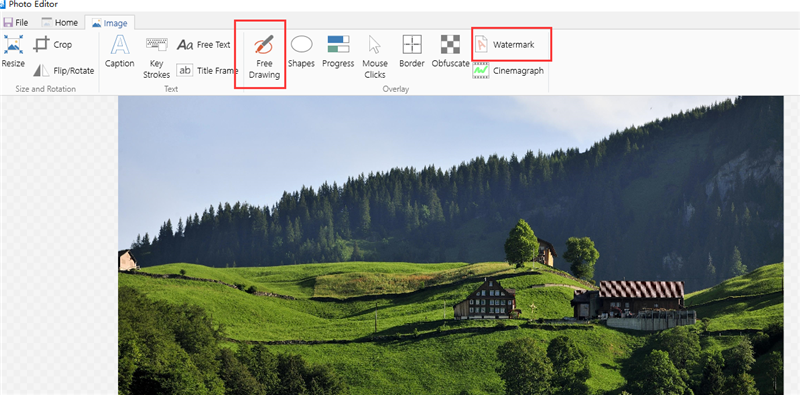 Photo editor is developed and optimized for high performance
Without any question, photo editor is developed and optimized for high performance in all kinds of photo editing situation. The operation interface is simple and understandable. If you need to crop and add watermark when you are editing images, you don't have to download another watermark software because photo editor can do both work you need.
Generally, Photo editor is a popular image editor software. Its functions are more powerful than other ordinary image editors. Please note that you have to pay $4.99 for saving. Except it, other functions are free. It is worth it because you can get better service. We hope photo editor bring a lot of benefits for you.